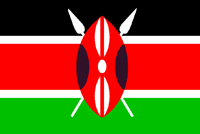 PAKISTAN RICE EXPORTERS TO MOMBASA, KENYA.
PREMIUM QUALITY PAKISTAN WHITE RICE FOR KENYA & EAC COUNTRIES.
---
Kenya is a key rice export market of Pakistani rice. Kenya has high domestic demand & consumption of Pakistani white rice. Mombasa also serves as trading hub for neighboring land-locked Uganda and South Sudan.
HAS Rice Pakistan takes pride in serving the needs of cut-throat & competitive rice import market in Kenya with our competitive price offerings and guaranteed quality.
All our rice consignments shipped to Mombasa are surveyed and includes the mandatory Certificate of Conformity (CoC). CoC is a mandatory document for Customs Clearance in Kenya; issued by an authorised PVoC Agent, such as Intertek, prior to shipment.
Kenya mostly consumes the following grades of Pakistan Long Grain Rice:
HAS Rice Pakistan specializes in exports of IRRI 6 long grain white rice to Kenya. As such, East Africa, particularly Kenya is an important market for Pakistan's non-basmati white rice exports.
HAS Rice Pakistan commands in-depth knowledge of export procedures and rules & regulations for export of long grain white rice exports to Mombasa, Kenya.
Importing in to Kenya requires Pre-export Verification of Conformity (PVOC) to be issued by Kenya Bureau of Standards (KEBS). All long grain white rice export shipments destined to Kenya are inspected at loading port in Karachi, Pakistan to ensure compliance of standards as set forth by KEBS before they are loaded on to the vessel for shipment. A certificate as such PVOC Certificate is then issued by SGS Pakistan assuring the end-buyer that the rice cargo is in compliance with the requirements of KEBS.
Pre-export Verification of Conformity (PVOC) is a mandatory requirements for importing rice in to Kenya. HAS Rice Pakistan exports long grain white rice regularly to Kenyan market and is well-versed in all procedures and is able to satisfy the needs of the buyers looking for consistent quality, reliable suppliers offering competitive prices of Pakistan rice.
Pakistan 5% broken white rice and Pakistan 15% broken white rice is very popular due to its excellent quality & taste in Kenya. HAS Rice Pakistan specializes in exports of Pakistan 5% broken white rice and Pakistan 15% broken white to Kenya.
HAS Rice Pakistan is a leading Pakistan rice exporter to Kenya amongst other West African nations. We are known for excellent quality white rice, competitive pricing, enormous rice processing and milling capacity and state-of-the-art infrastructure - enabling us to deliver value for money for our esteemed customers time and time again.