PAKISTAN RICE EXPORTERS TO CONAKRY, GUINEA
PREMIUM QUALITY PAKISTAN WHITE RICE FOR CONAKRY, GUINEA.
---
Rice is the third most important food in Guinea, rice being the predominant food in the diet of both urban and rural households. Private markets in Guinea developed relatively late in the 1990s after an extended period of post-colonial, state-controlled agricultural marketing.
In Guinea, transport infrastructure, particularly roads, are in poor condition and underdeveloped; the provision of transportation services is insufficient; and the other types of infrastructure supporting agricultural markets (e.g., for storage and processing) are also underdeveloped.
Pakistan 25% broken white rice and Pakistan 100% broken white rice is very popular due to its excellent quality & taste in Guinea. Our company, HAS Rice Pakistan specializes in exports of Pakistan 25% broken white rice and Pakistan 100% broken white to Guinea.
HAS Rice Pakistan is a leading Pakistan rice exporter to Conakry, Guinea amongst other African nations. We are known for excellent quality white rice, competitive pricing, enormous rice processing and milling capacity and state-of-the-art infrastructure - enabling us to deliver value for money for our esteemed customers time and time again.
Guinea mostly consumes the following grades of Pakistan Long Grain Rice: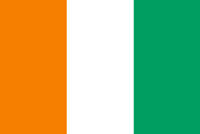 GUINEA
Proud to serve our Kenya customers with direct shipping and Land Transport.
---

MOMBASA

Delivery

We have direct shipment from Karachi to Port of Mombasa.
---

NAIROBI

Delivery

We can make direct bookings for different Container Freight Stations (CFS) as per buyer's requirements to arrange own transport to Nairobi.
---

Other Cities/Uganda/South Sudan
Shipments can be arranged for them to be in-transit to Nairobi, Taveta, Lunga - Lunga, Namanga, Isibania, Malaba, Kampala (Uganda), Juba (South Sudan).

Service also available to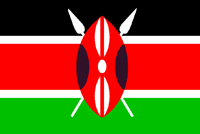 DR Congo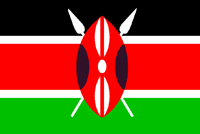 Rwanda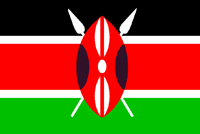 Burundi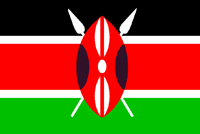 Uganda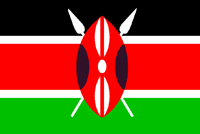 Tanzania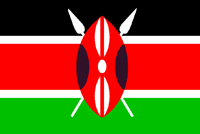 South Sudan
Import Pakistan Rice to Guinea with Our Easy Steps to Serve You
Client requests for Proforma Invoice

Client pays down-payment against the Proforma Invoice.

Customer is sent a shipment booking confirming date of departure and approx. date of arrival.

All documentary formalities including third-party inspection takes place to ensure conformity of goods as per KEBS Standards. Goods are shipped once Certificate of Conformity (COC) requirements are met.

Transit time of JUST 16 days approx to Mombasa port

Scanned copy of all shipment documents are shared by email with customer. Customer is requested to clear the balance payment.

Once balance payment is received, Documents are couriered out via top courier company DHL/FEDEX/UPS to the address as per buyer's instructions

Just before containers arrives at Mombasa Port, the shipping line agent promptly contacts you with Notification of Arrival so that yur expeditor can engage in clearance of goods from the port after payment of relevant duties and expenses.
HOW LONG DOES IT TAKE TO GET PAKISTAN RICE

PAYMENT CONFIRMATION

VESSEL BOOKING
Weekly Shipping
SHIPPING
up to 2 to 3 weeks

CLEARING & DELIVERY
5 - 7 Days

PICK UP RICE
---
Approximately: Total 4-6 weeks
FREQUENTLY ASKED QUESTIONS