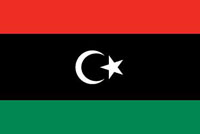 PAKISTAN RICE EXPORTERS TO AL KHOMS, LIBYA
PREMIUM QUALITY PAKISTAN WHITE RICE FOR AL KHOMS, LIBYA.
---
The North African country, which is mainly desert, exports oil but depends on imports of everything from wheat to milk to feed its six million people.
There are no food shortages yet but Libyan importers have had to work around the strained state system by using land borders, bringing smaller volumes in through smaller ports or by drawing down existing stocks.
Pakistan rice is the most popular rice in Libya. Our company, HAS Rice Pakistan specializes in exports of Pakistan long grain white rice and 100% broken rice to Libya.
HAS Rice Pakistan is a leading Pakistan rice exporter actively exporting to Al Khoms, Libya amongst other West African nations. We are well known for excellent quality white rice, competitive pricing, enormous rice processing and milling capacity and state of the art infrastructure - enabling us to deliver value for money for our esteemed customers time and time again.
Libya mostly consumes the following grades of Pakistan Long Grain Rice: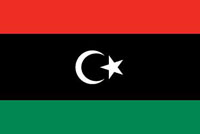 LIBYA
Proud to serve our Kenya customers with direct shipping and Land Transport.
---

MOMBASA

Delivery

We have direct shipment from Karachi to Port of Mombasa.
---

NAIROBI

Delivery

We can make direct bookings for different Container Freight Stations (CFS) as per buyer's requirements to arrange own transport to Nairobi.
---

Other Cities/Uganda/South Sudan
Shipments can be arranged for them to be in-transit to Nairobi, Taveta, Lunga - Lunga, Namanga, Isibania, Malaba, Kampala (Uganda), Juba (South Sudan).

Service also available to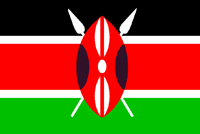 DR Congo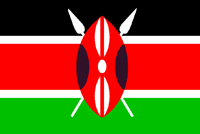 Rwanda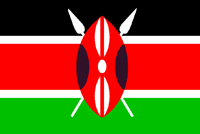 Burundi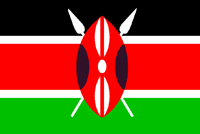 Uganda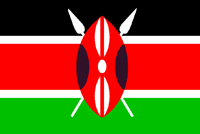 Tanzania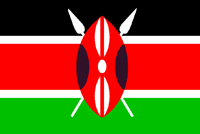 South Sudan
Import Pakistan Rice to Libya with Our Easy Steps to Serve You
Client requests for Proforma Invoice

Client pays down-payment against the Proforma Invoice.

Customer is sent a shipment booking confirming date of departure and approx. date of arrival.

All documentary formalities including third-party inspection takes place to ensure conformity of goods as per KEBS Standards. Goods are shipped once Certificate of Conformity (COC) requirements are met.

Transit time of JUST 16 days approx to Mombasa port

Scanned copy of all shipment documents are shared by email with customer. Customer is requested to clear the balance payment.

Once balance payment is received, Documents are couriered out via top courier company DHL/FEDEX/UPS to the address as per buyer's instructions

Just before containers arrives at Mombasa Port, the shipping line agent promptly contacts you with Notification of Arrival so that yur expeditor can engage in clearance of goods from the port after payment of relevant duties and expenses.
HOW LONG DOES IT TAKE TO GET PAKISTAN RICE

PAYMENT CONFIRMATION

VESSEL BOOKING
Weekly Shipping
SHIPPING
up to 2 to 3 weeks

CLEARING & DELIVERY
5 - 7 Days

PICK UP RICE
---
Approximately: Total 4-6 weeks
FREQUENTLY ASKED QUESTIONS
1
What is your minimum order quantity (MOQ)?
Our Minimum order quantity (MOQ) for is 5 x 20' FCLS (~130 - 135 Metric Tons).
2
I required samples. What is the process of obtaining samples?
We sell rice against Pakistan Standards of Rice Specification as set by PSQCA (Pakistan Standards & Quality Control Authority) or with a strict regulation and ranking as requested by the client for quality and type of grain, so the samples are useless. If you insist, samples can be made available subject to seasonality, the postage/courier-charge will be for buyer side.
To get samples, please reply us with:
authorization letter in favor of your courier company's office agent in Karachi mentioning your account details for sending you the sample
types of rice samples required along with respective weight for each.
3
Is Duty, Tax (VAT) and Custom Charges in my country included in the price?
Duty, VAT and Custom Charges in your country is not included in the price. It must be paid by you or via an agent of your choice at the sea-port or border of your country.
4
How will I receive Proforma Invoice for my order?
Proforma invoice, upon request, will be emailed to you, if you require it to be sent by fax, it will be faxed to you on the number provided.
5
What information will Proforma Invoice have?
Proforma invoice is an official document, duly mentioning variety & grade of rice, price break down, consignee/ buyer details, shipping mode, payment mode, inspection, and documents to be provided. Our company details with our company official registration number will be mentioned on the invoice. For your easiness and added security, our bank account details will be duly mentioned on the invoice.
6
What is the validity of the Proforma invoice?
Invoices are by default valid for 3 days from date of issue, and due date is duly mentioned on invoice, kindly make payment on or before due date and fax/ email is with payment proof to confirm the sale, However if you require more time, please let us know and we will extend payment date to suit your needs.
7
How will I know if you have received payments?
Upon receipt of your payment proof, our accounts office will get on with your funds tracing, once payment shows up, our admin office will duly update. We will email you confirming payment is received in full.
8
My shipment departed from Pakistan port, what next?
We will prepare documents for the shipment, which you will require to clear the consignment at destination.
Request for a Prompt Quotation
If you are a rice importer/buyer, we encourage you to contact us and discuss with us your requirements. We would be glad to offer you a price quotation and see how we can satisfy your needs and work in collaboration with your esteemed organization.