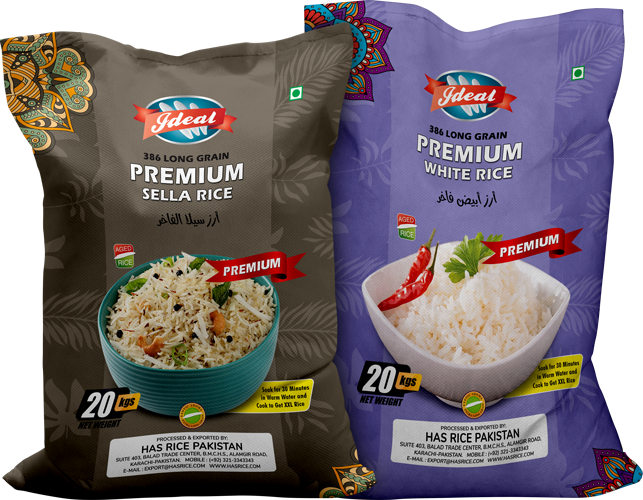 Pakistan 386 Rice Exporters
PK386 Biryani Rice Exporters - Non Basmati Rice
PK386 rice, aka, 386 Rice from Pakistan is a non-basmati variety popular for its fragrance & basmati-like cooking characteristics. 386 rice is mostly exported to Middle East & African countries as it is cheaper than traditional basmati rice varieties from Pakistan. In fact, the PK-386 non basmati rice trade to these two regions almost matches the local consumption of the variety in Pakistan. This is because PK-386 rice offers good value for money and is ideal for ethnic Middle Eastern and African cuisines.
PK386 Rice has the same fragrance as basmati rice and is cultivated in the province of Punjab, Pakistan. PK 386 rice has an exclusive grain form and after cooking elongation ratio of about 1.50 can be identified with no thickness in width on cooking.
Available in Private Label as per customer's requirements. Learn more...
We export white rice, lal white rice and sella rice from Pakistan.