PAKISTAN WHITE RICE EXPORTERS
Pakistan (5% Broken) White Rice Exporters for Algiers, Algeria.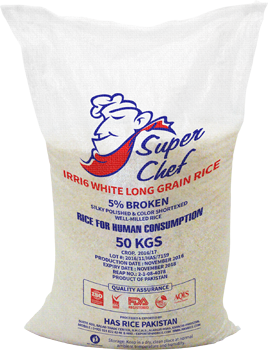 Algeria's rice imports have decreased about 3% to around 113,859 tons in 2015, from around 117,312 tons in 2014, according to USDA Post. Algeria's rice imports are very irregular but have increased with changing dietary habits.
Rice can be produced under a wide spectrum of locations and climates, but, geographically, Asia is the hub of 90 percent of world production. Private importers buy small containers when prices appear competitive. Algeria imports about 100 thousand tons of rice which worth US$50-60 million per year.Of these figures, white rice and parboiled rice accounted for 75% and 25%, respectively.
Pakistan White and parboiled rice is very popular due to its excellent quality & taste in Algeria. Our company, HAS Rice Pakistan specializes in exports of Pakistan long grain parboiled rice to Algeria.
HAS Rice Pakistan is a leading Pakistan rice exporter to Algiers, Algeria amongst other nations. We are known for excellent quality white rice, competitive pricing, enormous rice processing and milling capacity and state-of-the-art infrastructure - enabling us to deliver value for money for our esteemed customers time and time again.
5% Broken Rice
IRRI 6 White Rice
50 KGs PP Bags
Specification
Pakistan Long Grain Irri-6 Rice
Max. 5.0% Broken Grains
Max. 14.0% Moisture
Crop Year 2021/2022
Silky Double Polished
100% Color Sortexed
Max. 1.5% Damaged, Shriveled & Yellow
Max. 2.0% Chalky & Immature Kernel
Max. 0.5% Foreign Grains
Max. 0.5% Foreign Matter
Max. 0.2% Paddy Grains
Max. 1.0% Under-milled/Red Striped
Shipping Line/Transit Time & Freight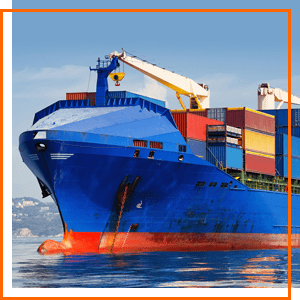 Payment terms: Buyers may choose from 100% L/C at Sight (Confirmed) - OR -25% Advance + 75% Balance payable immediately upon submission of documents by email.
Delivery within 12 working days from receipt of workable payment instrument.
We use only premium shipping lines with shorter transit times for all our shipment. These include Maersk Line, SAF Marine Lines, PIL, UASC, CMA CGM, Delmas, UAFL and OOCL. Other shipping lines as per customer's request.
All empty containers are verified by SGS to make sure they are in excellent sea-worthy conditions.
Marking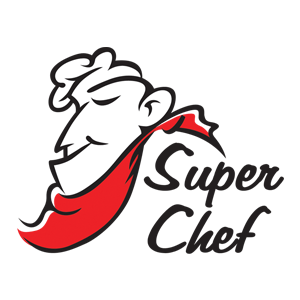 Each bag shall be marked legibly and indelibly or a label shall be attached to the bag, with the following information:
Name of produce. The name shall designate the type of rice (e.g. milled rice, husked rice, etc);
Year of harvest;
Net mass in kilograms;
Country of origin and;
Name and address of the producer or trader.
Bulk consignment shall be accompanied by documents declaring the information above for Marking.
Shelf Life
Should have at least 2 years remaining shelf life upon arrival in Algeria.
CONTACT US NOW
Tell us a little about your business needs. To speed up the process, provide as much as details you can. Kindly allow 24 - 36 hours for us to provide you with a firm quotation — you might even receive a quotation the same day. We really look forward to hear from you!