PK386 Rice Exporters, Biryani Rice Exporters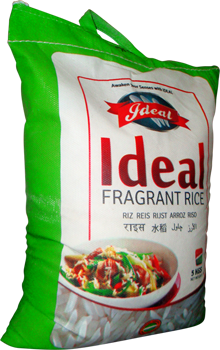 PK386 Biryani Rice Exporters - Non Basmati Fragrant Rice.
PK386 rice, aka, 386 Rice from Pakistan is a non-basmati variety popular for its fragrance & basmati-like cooking characteristics. 386 rice is mostly exported to Middle East & African countries as it is cheaper than traditional basmati rice varieties from Pakistan. In fact, the PK-386 non basmati rice trade to these two regions almost matches the local consumption of the variety in Pakistan. This is because PK-386 rice offers good value for money and is ideal for ethnic Middle Eastern and African cuisines.
PK386 Rice has the same fragrance as basmati rice and is cultivated in the province of Punjab, Pakistan. PK 386 rice has an exclusive grain form and after cooking elongation ratio of about 1.50 can be identified with no thickness in width on cooking.
PK386 Rice is also available in par-boiled grade.
Specification
NATURE
SPECIFICATION
Moisture Content
13.5% Max.
Average Grain Length
6.8 MM
Polishing Grade
Double Silky Polished & Color Shortexed.
Damaged, Shriveled & Yellow
1.5% Max.
Broken Grains
2% Max.
Chalky Grains
3.0% Max.
Contrasting Varieties
7.0% Max.
Foreign Grains
0.5% Max.
Foreign Matter
0.5% Max.
Paddy Grain
Max. 10 pcs per kilogram.
Under-milled & Red-striped
2.0% Max.
Milling Grades Available
White 386 Fragrant Rice
Sella 386 Fragrant Rice
Shape of Grain
REQUEST FOR QUOTATION
If you are a rice importer/buyer, we encourage you to contact us and discuss with us your requirements. We would be glad to offer you a price quotation and see how we can satisfy your needs and work in collaboration with your esteemed organization.
REQUEST FOR A PROMPT QUOTATION
RELATED PAGES
Other rice varieties you might be interested in: